Smart gloves for Smart factories
Welcome to the future of industrial work with our cutting-edge smart gloves. Powered by AI and integrated with our digital twin technology, Mimetik gloves offer unparalleled benefits for training, optimization, and real-time assistance.
Smart gloves for Smart factories
World's first
IoT Sensor of
Human Activity
We built the world's first industrial sensor for reading human activity. Mimetik gloves use advanced AI algorithms to track hand movements and interpret manual work steps, making them an indispensable tool for digitizing your operations.
With unparalleled insight at your fingertips, it's time to unlock the full potential of your smart factory.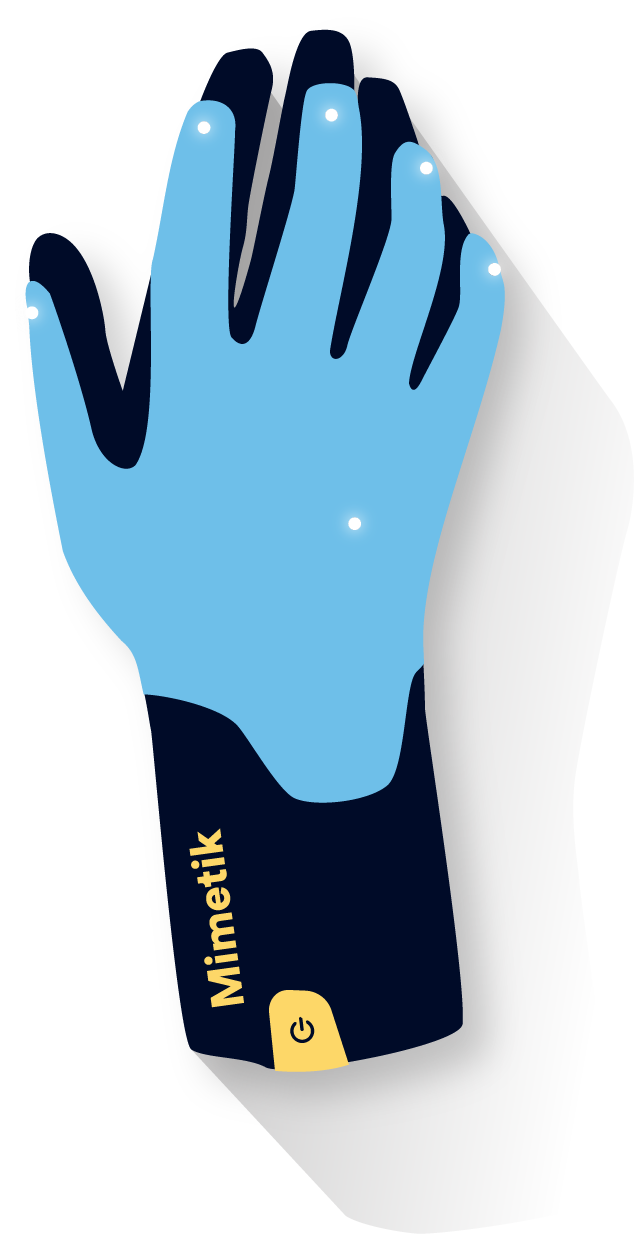 The path towards highly efficient, fully connected factories goes through empowering the workers who are enabling the smooth operations at each step. While decades of work have gone into creating digital twins of factories, it's time to integrate the intelligence and agility of workers to complete the picture. Mimetik's IoT sensor digitizes manual work steps with zero infrastructure costs and without cameras, ensuring high privacy standards for easy adoption. By creating a digital twin of your best workers, you can optimize and automate the work environment, assist workers throughout the day, and improve efficiency.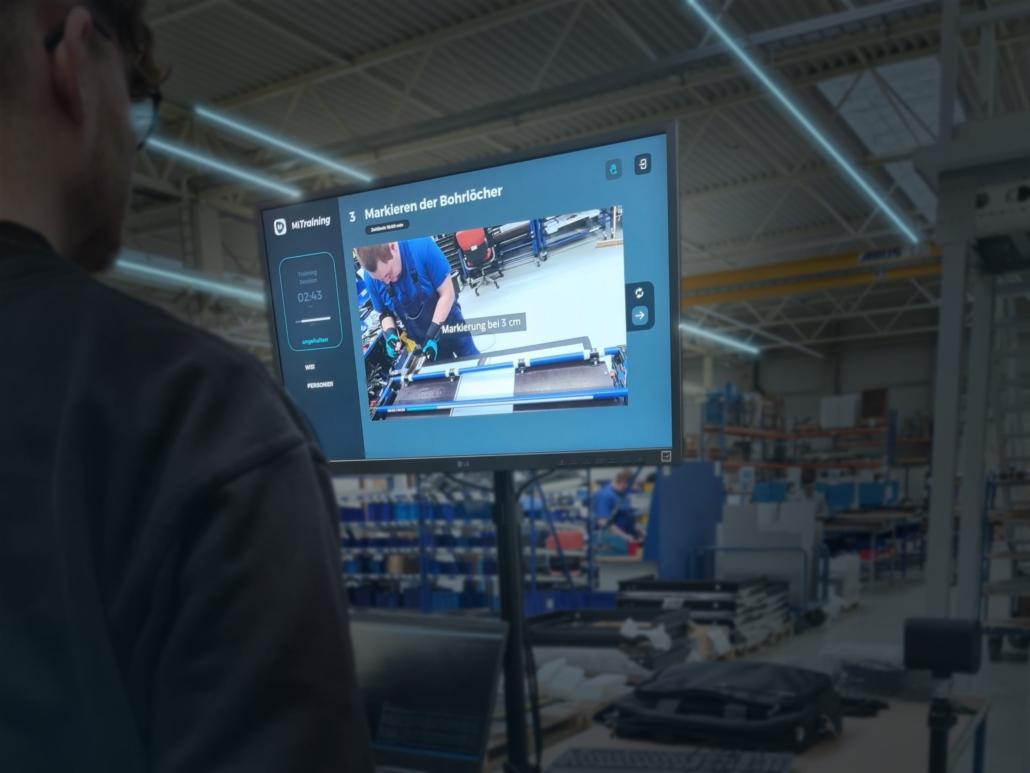 Digital Training
With Mimetik's Digital Trainer your workers can learn at their own pace. The standardized training harmonizes the best practices of your highly skilled team. By combining visual work instructions with real-time feedback, we keep your workers focused and engaged. Our IoT sensor, fed by continuous hand motion data tracks trainee progress and evaluates skill development. When necessary, the Digital Trainer signals your skilled workers to provide assistance, freeing them from full-time trainer duties.
Quality Assurance
Mimetik's Worker Assistance is dedicated to supporting your workers tirelessly throughout their entire shift. By leveraging the best practices of your experts, our knowledge base of production processes transforms all workers into experts from day one. Our AI observes and analyzes work steps, providing personal assistance to workers and informing them of possible deviations based on global knowledge. Real-time feedback on production quality helps workers prevent errors and increase efficiency – making quality assurance an inherent part of your production line.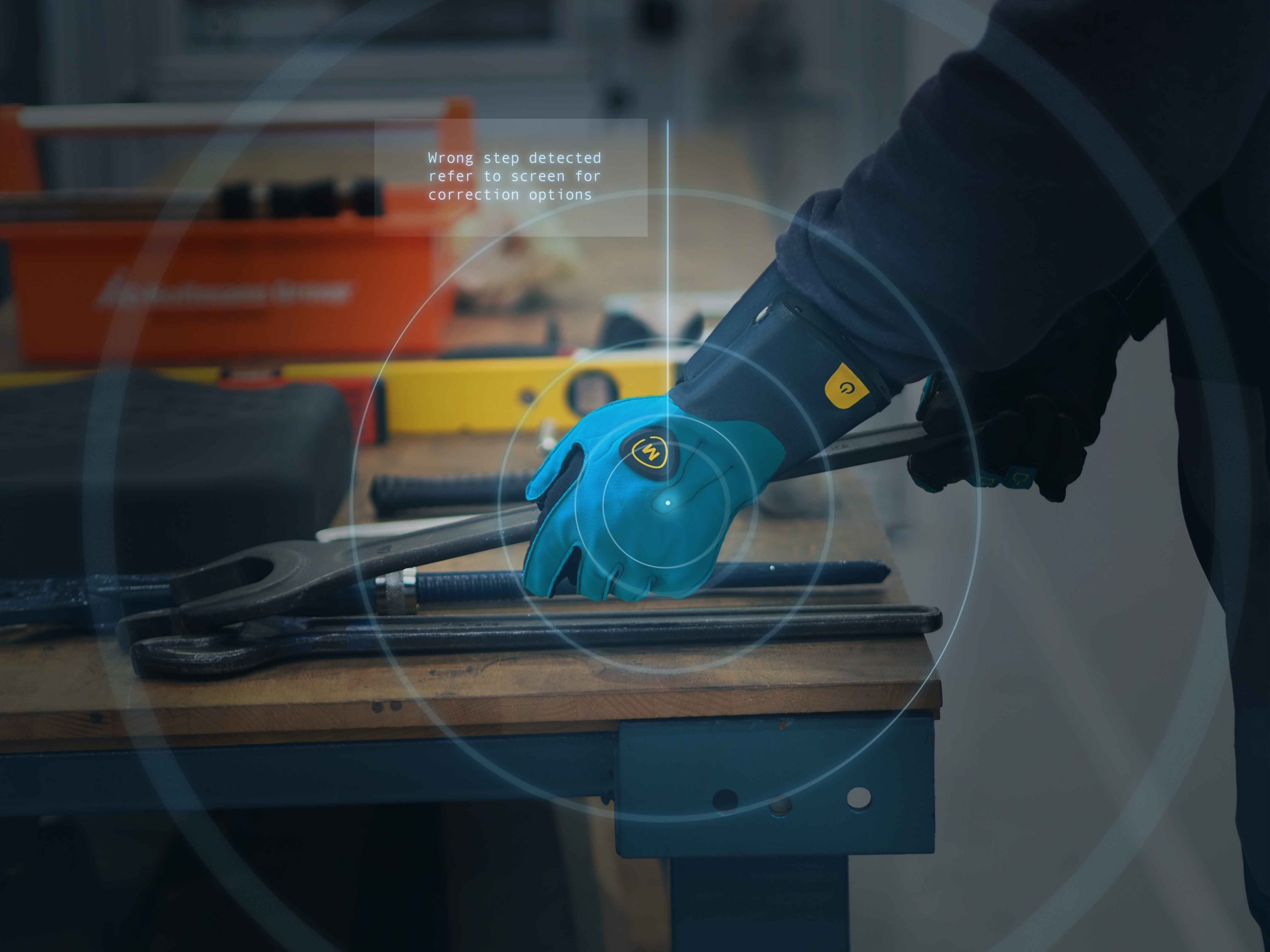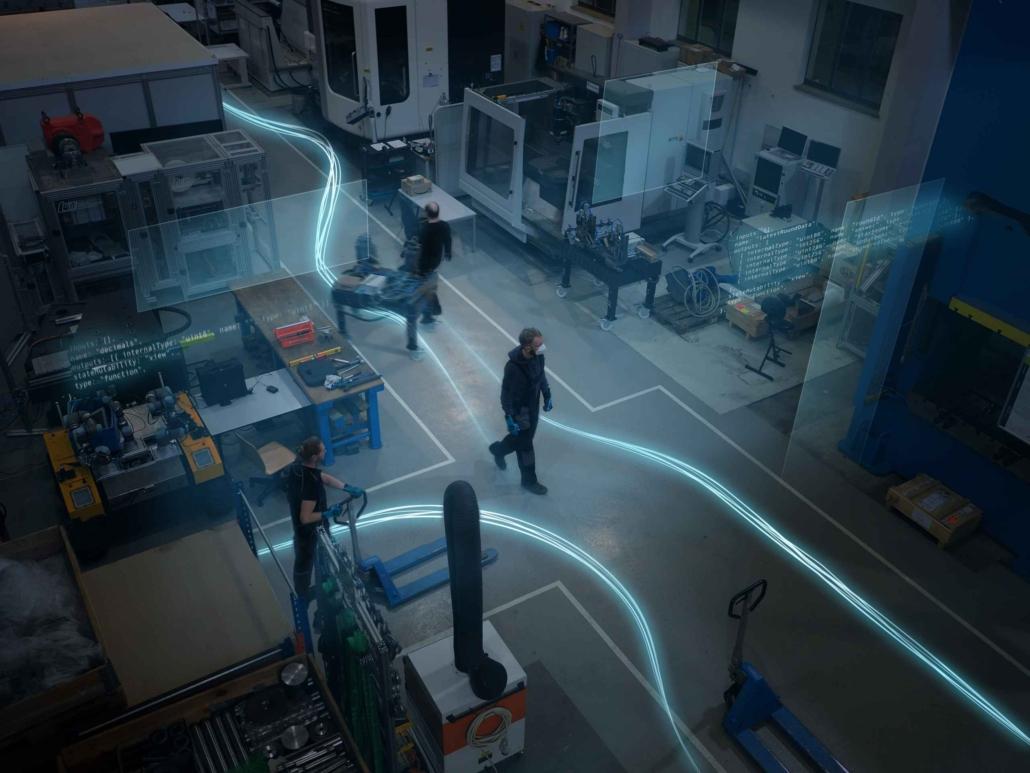 Process Optimisation 
Mimetik's Process Insight automates the analysis of your processes, providing access to the world's first human activity database for production lines.
By creating a customized knowledge base for your production line, process optimization and automation are integrated into your daily work. Relevant analytics are displayed on your screen in real-time, allowing you to design, test, and deploy processes with ease. With consistent information on execution order, duration, and inter- and intra-worker deviation, process optimization has never been easier.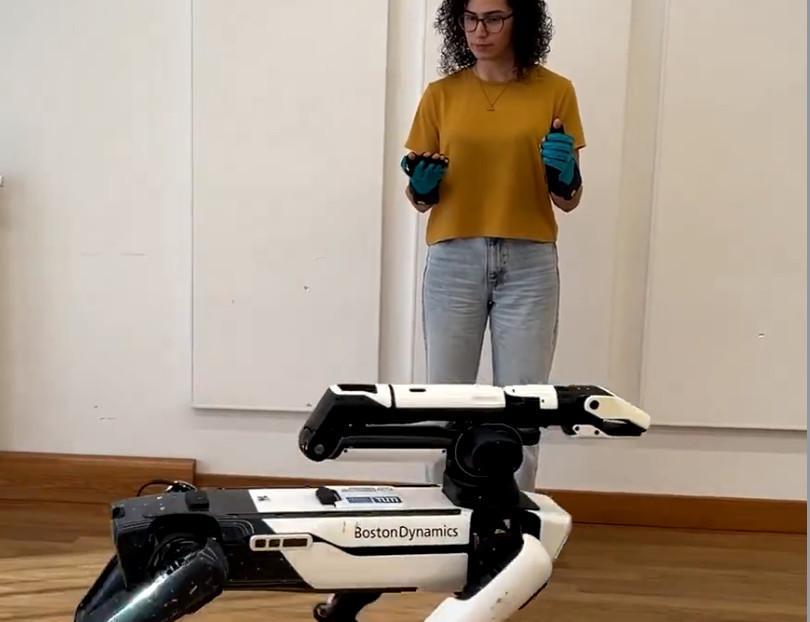 Developers Kit
Our Developers Kit is an ideal solution for scientists, universities, and tech-savvy individuals. It features a pair of data gloves and our powerful software to interpret motion and connect the gloves with your applications.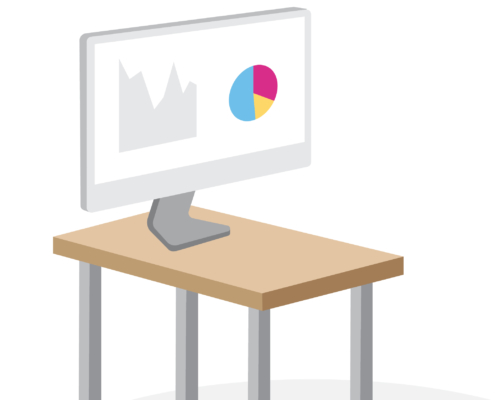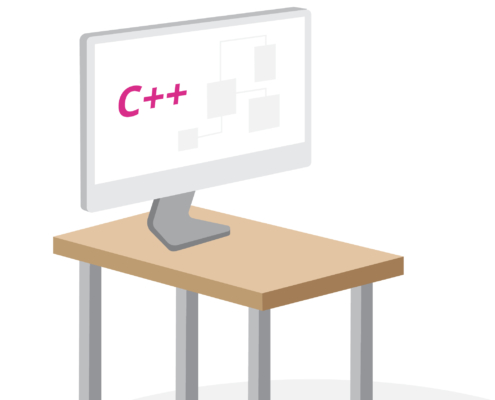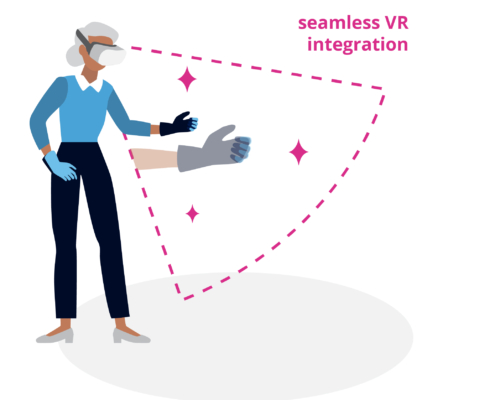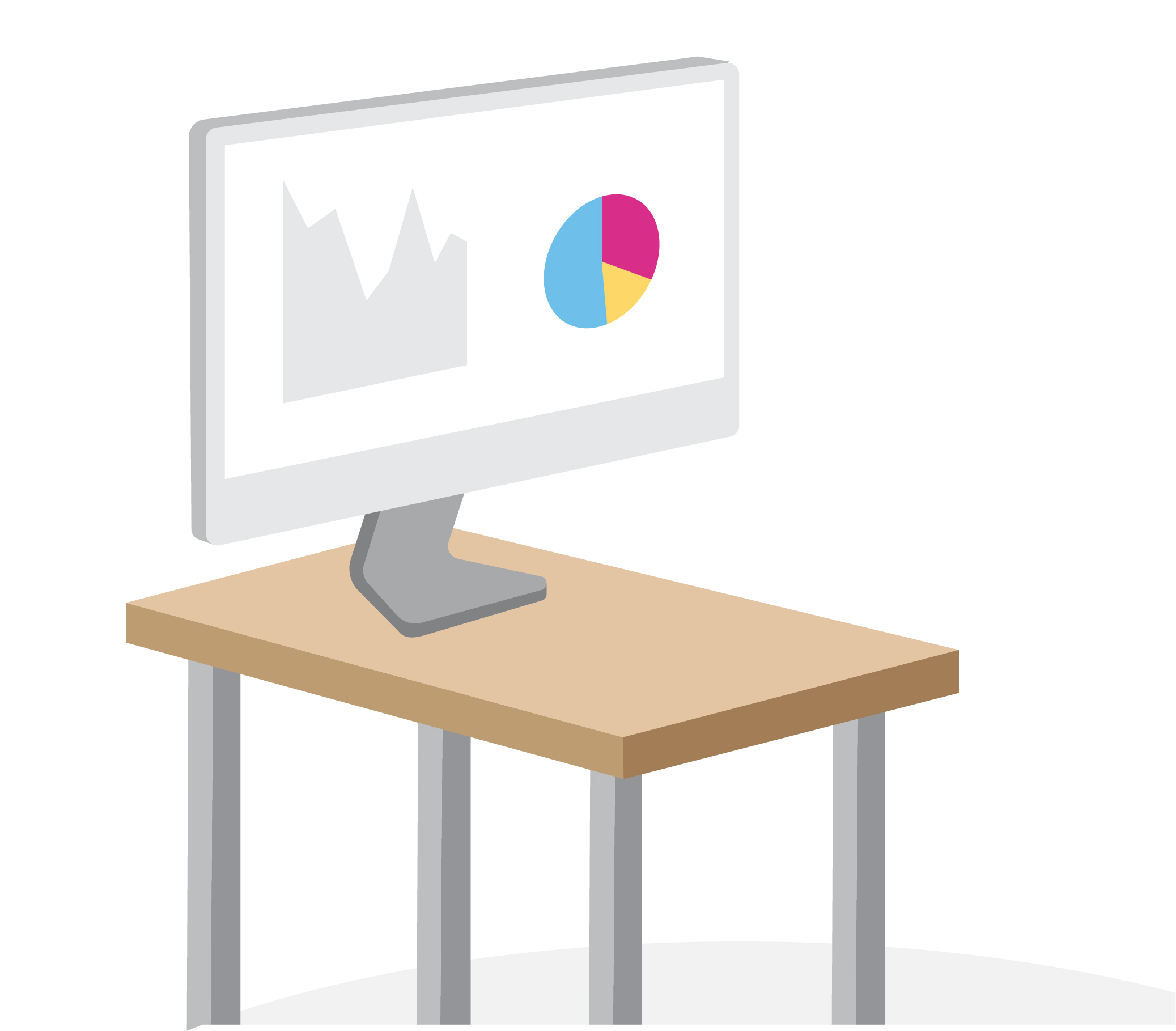 Mimetik data gloves are designed with a mind to give detailed movement data at a very basic level. The raw data from the movement sensors (IMUs) can be visualised through the graphical interface in real-time. The integrated IMUs have 9-DOF that speaks for a 3D vector of an acceleration, a gyroscope, and a magnetic field.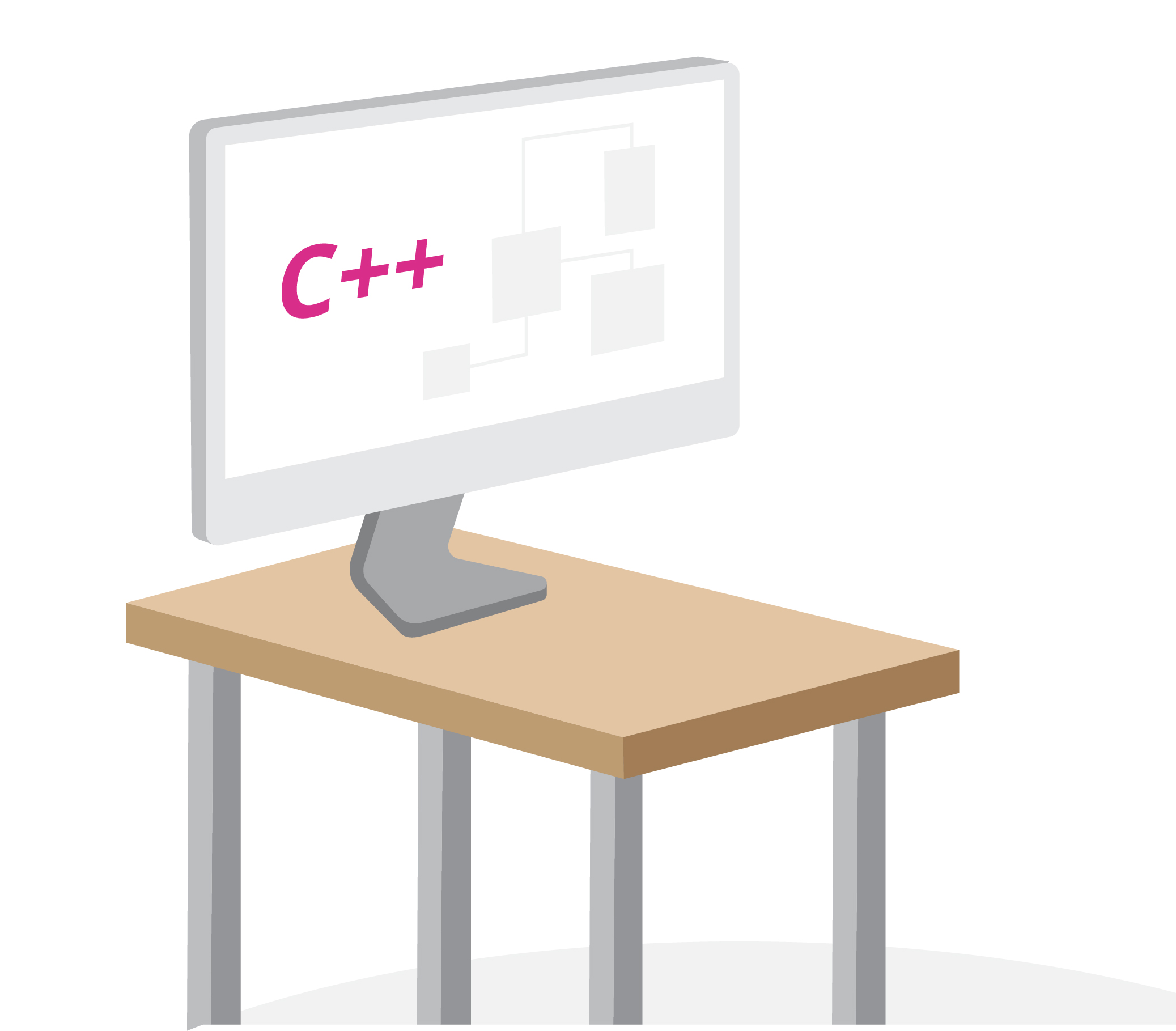 Mimetik data gloves can be seamlessly integrated in your applications using a C++ interface. The provided code example and the library can be compiled with your C++ project. In this way, Mimetik gloves can be used with the lowest latency. You also get full access to raw sensor data (3D vector of an acceleration, a gyroscope, and a magnetic field) and a measurement time stamp.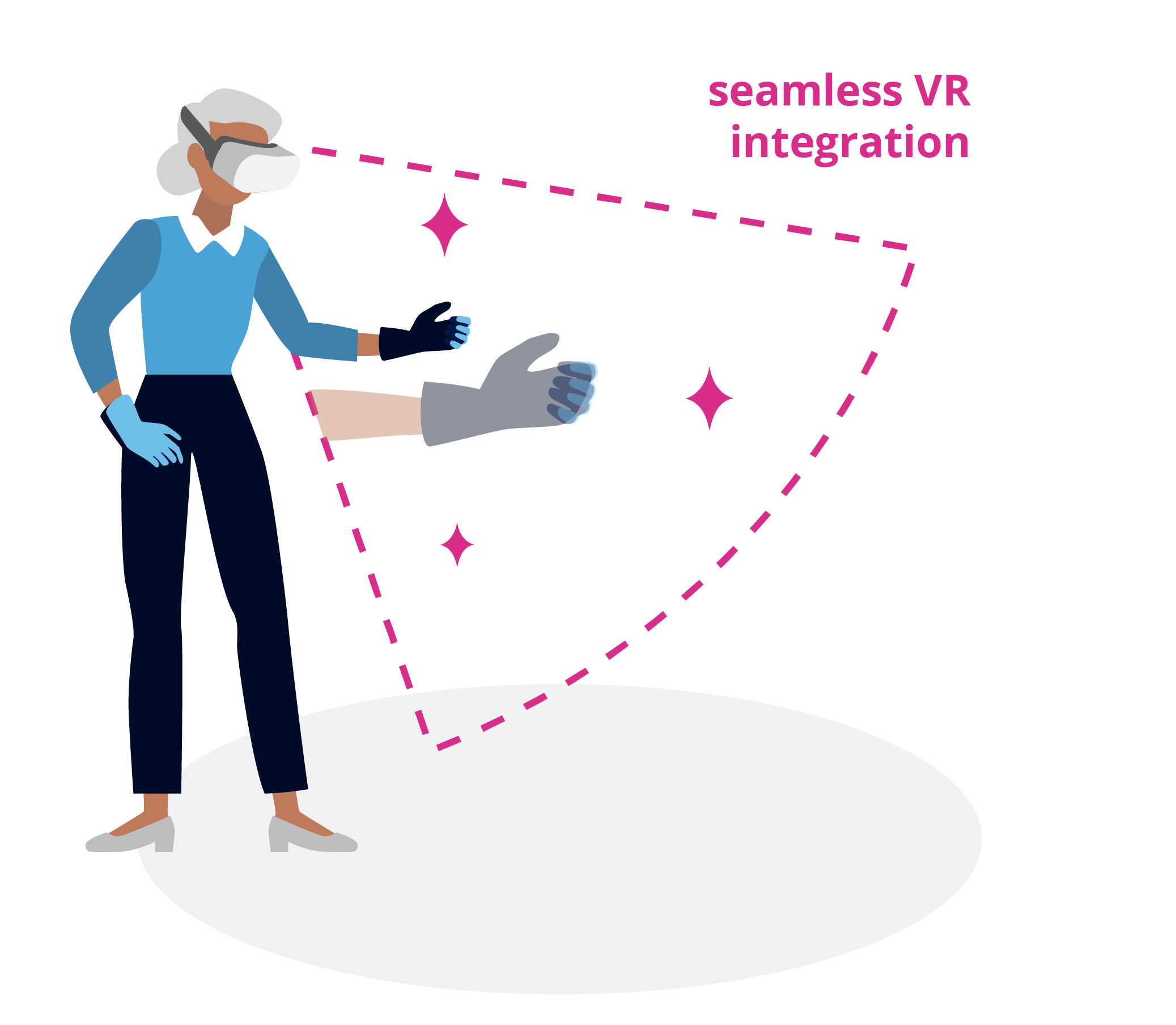 Mimetik gloves can be used in XR applications. With this software package, the XR developers can integrate Mimetik gloves into XR applications. You can see your hands in XR and define the collision functionality with virtual objects. Mimetik special functionality allows to trigger events in XR based on hand gestures. There are five gestures available with this software package.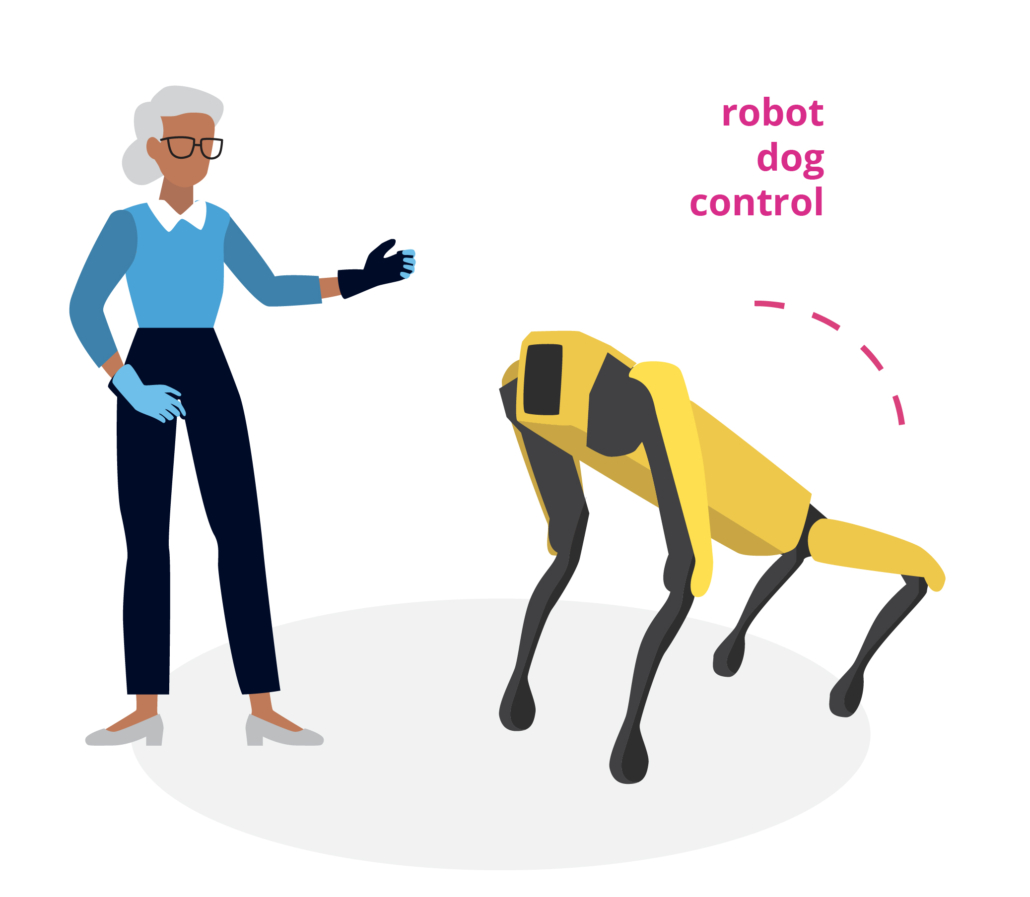 Boston Dynamics robotic dog Spot can be remotely controlled with Mimetik gloves. The user controls the dog with gestures showing the direction of movement and commands to perform an action, e.g. grasp an object, jump, etc. The user does not need additional devices to control the dog. With a view to enhance the experience with a bigger distance between the user and the dog, it is possible to add remote vision with VR glasses. The video from cameras of the dog is blended together in VR. The user has a feeling to be inside of the dog.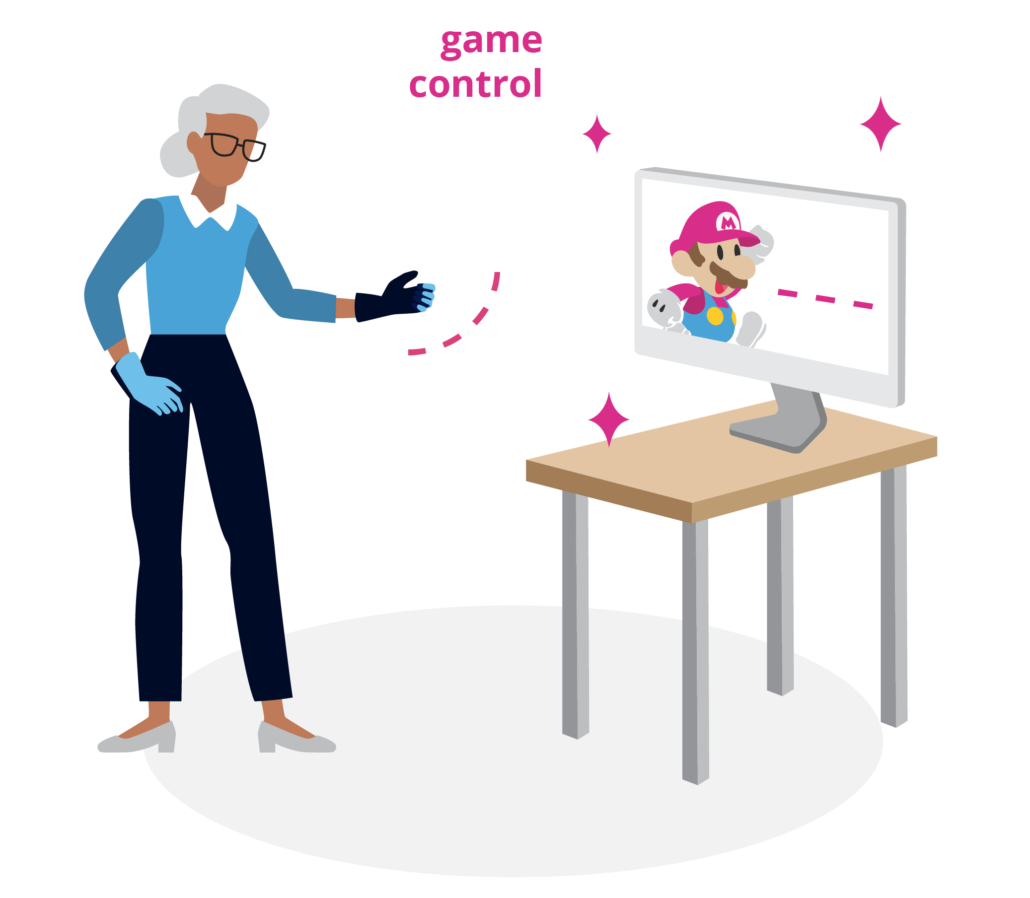 Mimetik gloves can detect gestures in real-time. Even without XR, the developers can connect the gestures to specific events in their applications.
❮
❯
Interested? Get in touch to request your quote. 
High precision, low latency hand motion tracking combined with break-through design allowing for everyday use of data gloves.
Partners and Collaborations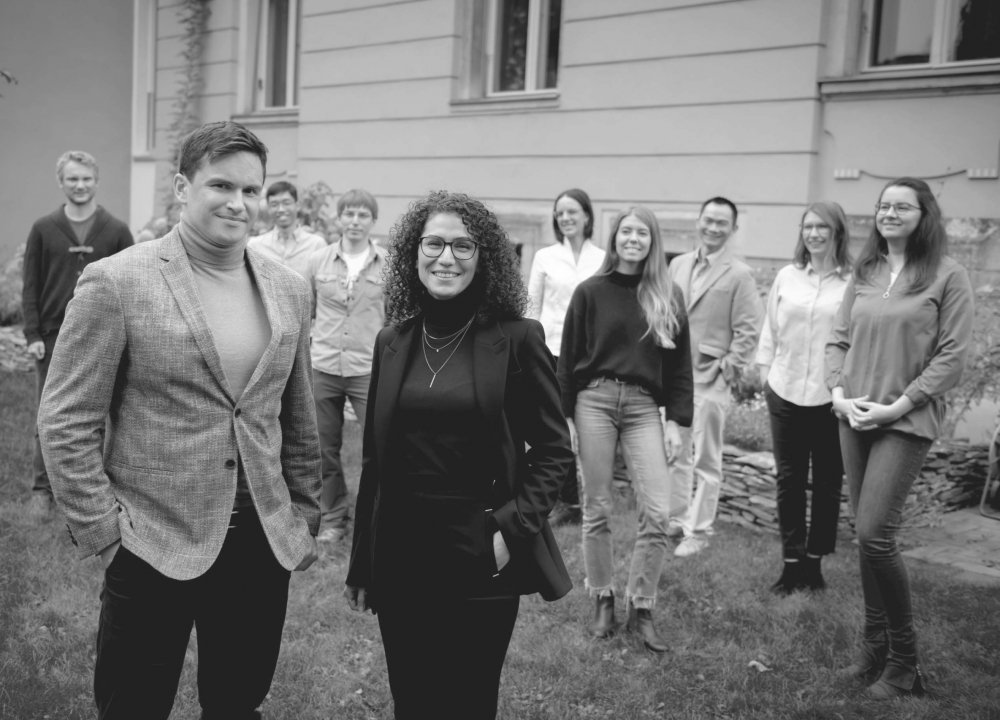 We are a dynamic team of entrepreneurs and engineers, driven by innovation and disruption. Our passion fuels our work as we strive to deliver breakthrough solutions that solve real-world problems. Our team comprises brilliant minds from diverse backgrounds, united in our mission to create solutions that push the boundaries of what's possible. 
We're not just a team of tech experts – we're also entrepreneurs, business strategists, creative thinkers, and tinkerers. Our ultimate goal is to bring our innovative technology to the market in a way that delivers real value to our customers.
Interested in our Product?
Don't hesitate to get in touch!